Recently I created a video tutorial series talking about Hair Particles and how I approach the Grooming process. If you're interested to learn, you can visit my YouTube channel. 
Some topics that I covered:
- General settings overview.
- Vertex Groups setup for use with Hair Particles.
- Material Setup for Eevee and Cycles.
- Process creation from "Short Buzzcut" to a "Man Bun."
Also, I created a "Hair Particles Reference Sheet" which will help you with understanding some of the settings, when creating various hair styles.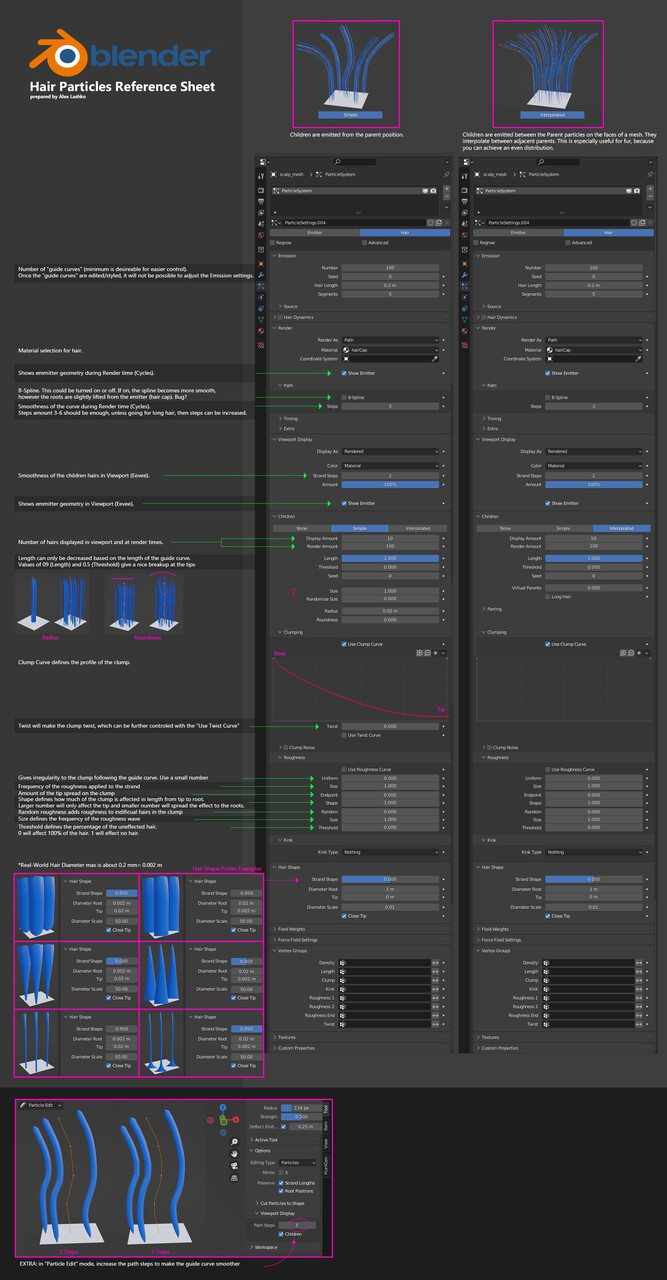 Cheers,
Alex