These are real-time hair styles made with alpha card PBR workflow rendered in Marmoset Toolbag3. I've been trying to identify some patterns and similarities which are present in most "straight hair" medium length haircuts. Below you will find the breakdown of the texture map where I fit the most useful hair strand variations. The default color of the texture is blonde, because it's easy to tint it to any color or darken in the engine. All four hairstyle examples use the same texture map.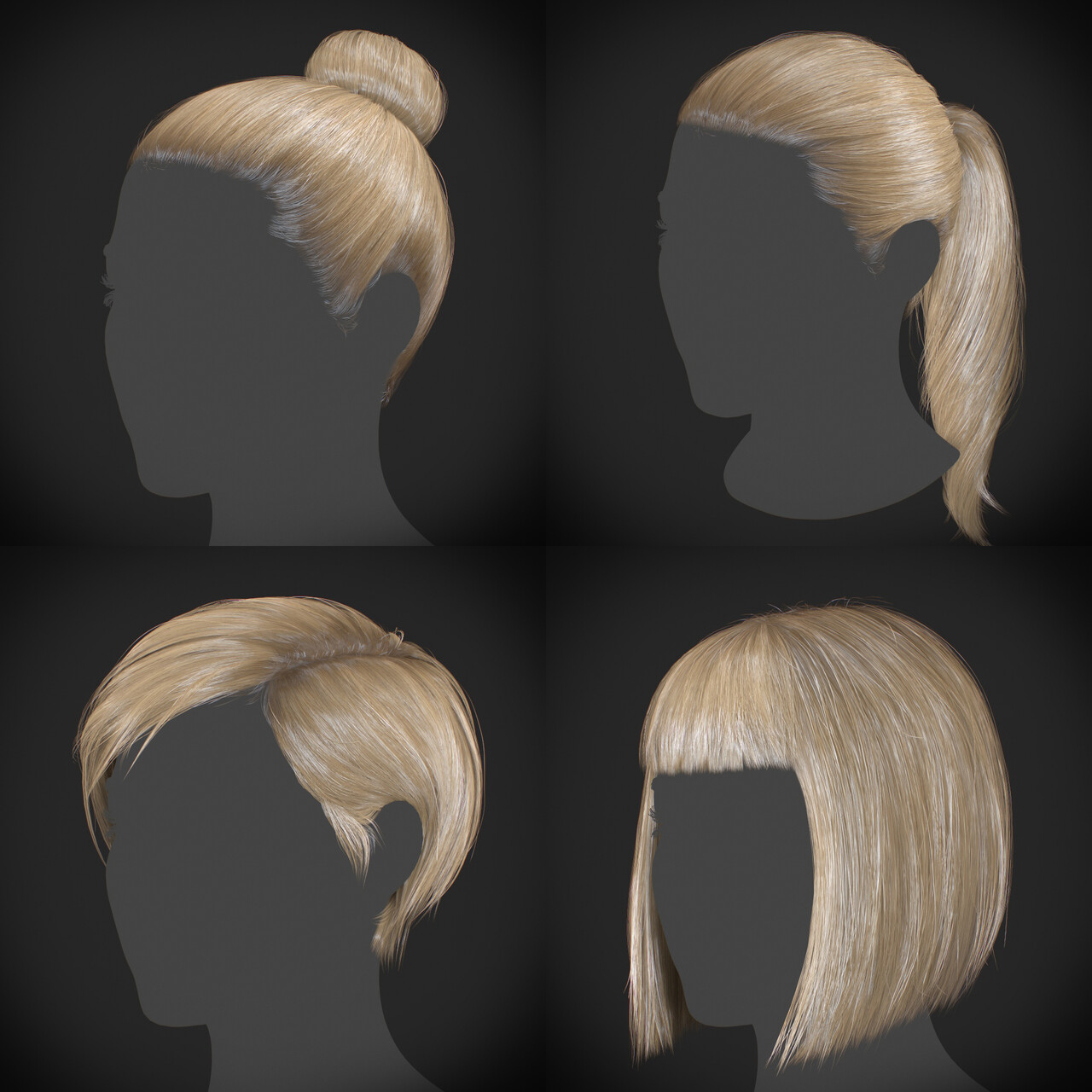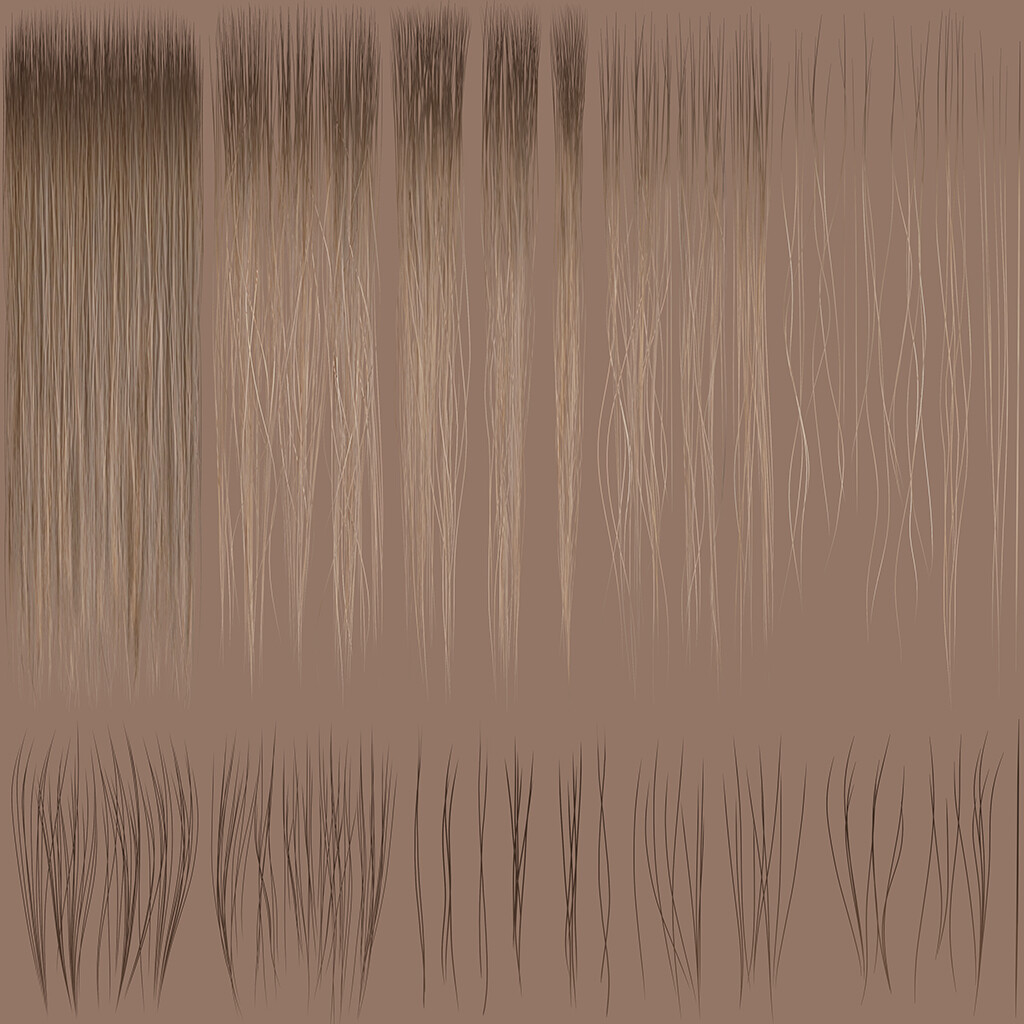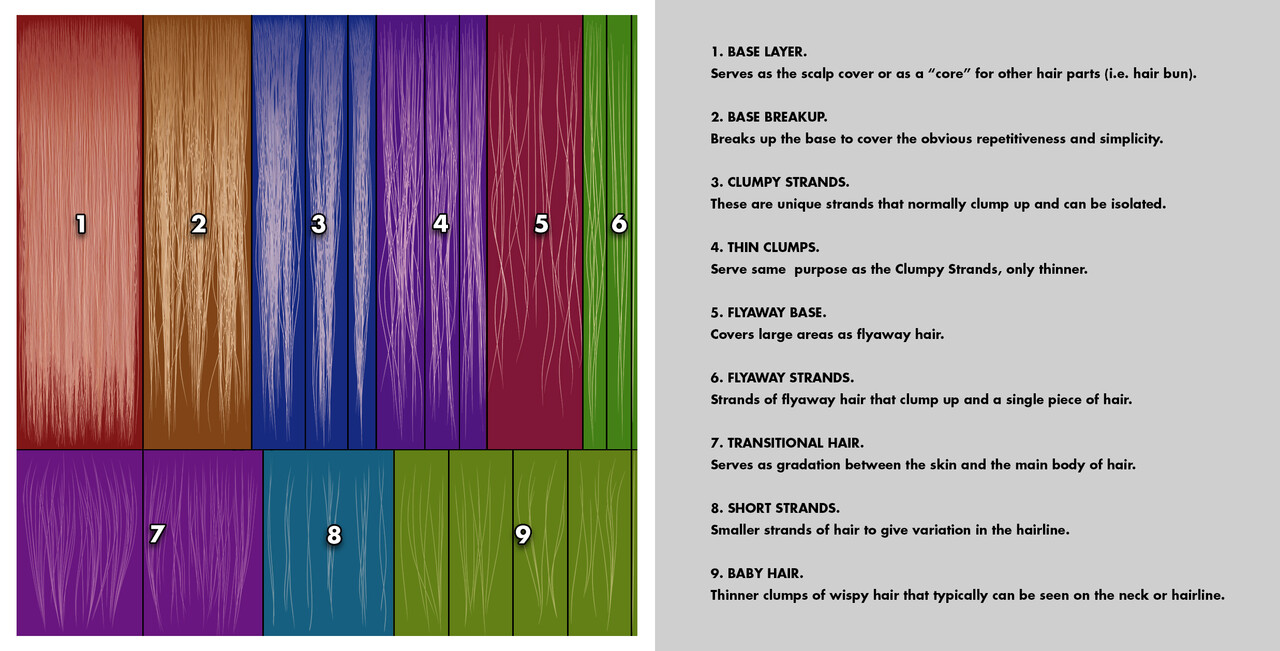 BASE LAYER. Serves as the scalp cover or as a "core" for other hair parts (i.e. hair bun).

    

BASE BREAKUP. Breaks up the base to cover the obvious repetitiveness and simplicity.

    

CLUMPY STRANDS. These are unique strands that normally clump up and can be isolated.

    

THIN CLUMPS. Serve same  purpose as the Clumpy Strands, only thinner.

    

FLYAWAY BASE. Covers large areas as flyaway hair.

    

FLYAWAY STRANDS. Strands of flyaway hair that clump up and a single piece of hair.

    

TRANSITIONAL HAIR. Serves as gradation between the skin and the main body of hair.

    

SHORT STRANDS. Smaller strands of hair to give variation in the hairline.

    

BABY HAIR. Thinner clumps of wispy hair that typically can be seen on the neck or hairline.
EXAMPLE OF A HAIRSTYLE BUILDUP (*GIF)